Can't believe, that I've visited most of the Europe before being to Hungary once. Finally, the black spot on my atlas was fixed last Christmas and I can finally say I've been to all the Slovenian neighbouring countries! So when deciding where to go for Christmas holidays, there wasn't much deliberation, Budapest it is.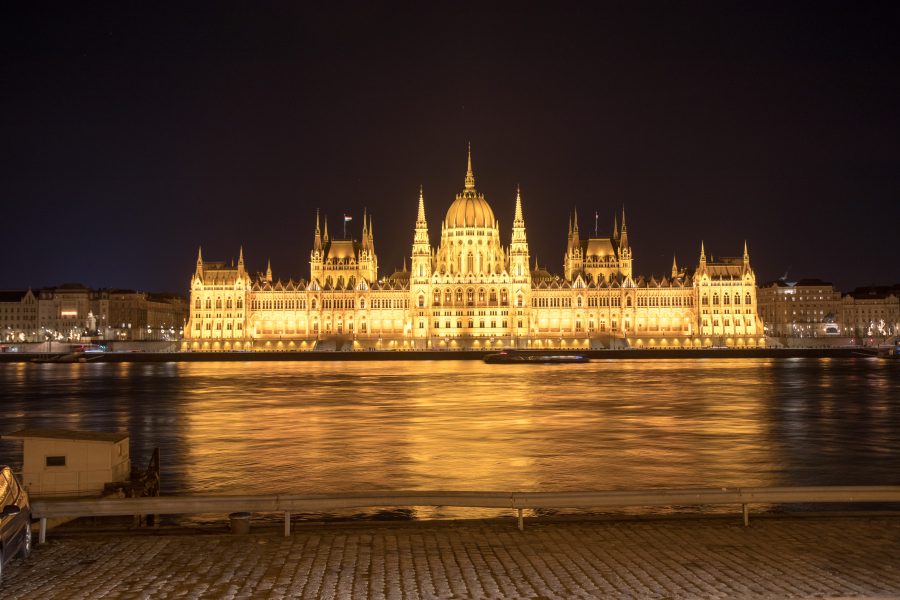 Budapest is about 450 km away from Ljubljana, so after checking the (bad) options for going with public transport, we decided to just drive. I think this was my longest drive in one go since Finland way, way back in 2013.  Not only, was this the first time that I visited Hungary, it was also the first time that instead of going staying in a hotel (through booking.com), we reserved a small apartment near the city center through AirBnB. To be honest, the experience wasn't much different then the one a year before at Malta. We got the key to the apartment through a "lock box" and again didn't even saw the owner.  The apartment was nice and cozy and not that expensive considering proximity to the center and Christmas time.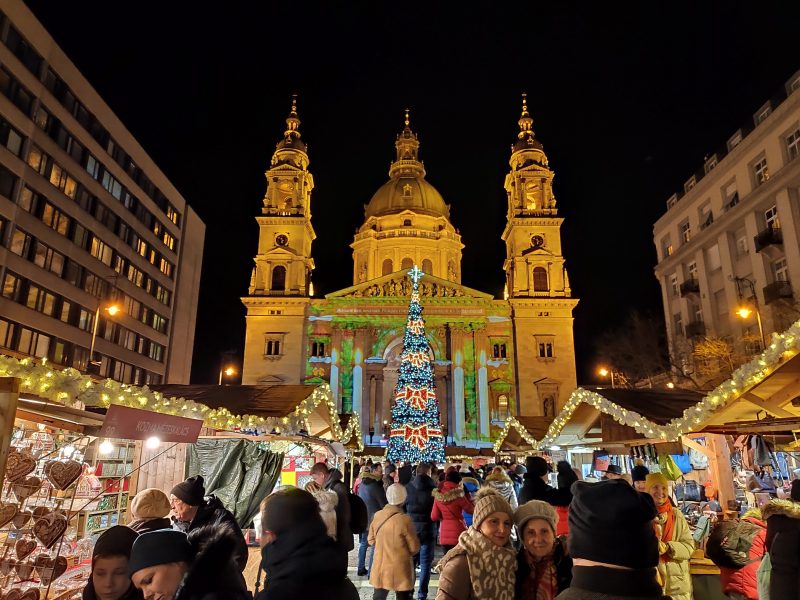 The whole trip was very nice,  we avoided any museums or other landmarks where you have to go inside. I'm not entirely sure why I do this, I think I have a feeling that I'm going to find them super boring, I guess I should try to actually go inside from time to time, maybe I'm in those years that I'll find it interesting again. But walked around the city and visited all the bridges, castles, statues and the rest, we even went running couple of laps around the island in the middle of Donava.
The city center  was nicely decorated although not as much as Paris.
So what else did we do, beside walking, running and sightseeing? Well eating of course! Haha, I haven't eaten so much food in a long, long time, probably since Pierogis in Warsaw, haha. Anyway, we tried to lean toward traditional Hungarian food. To be honest, I had no idea what it was, before googling, I had a feeling that goulash has to be somewhere, but I kind of get the vibe that goulash is traditional everywhere in Eastern Europe.  So yea, each day we tried to find an interesting restaurant and go eat something there, in the evenings (yea right, just evenings haha), we grabbed some delicious chimneys from the stalls and all over the day we tried some small pastries that could be found in metro stations, for some reason.
So yea, the trip was short, an extended weekend, but very fun, not even sure if there is much more that one can do, if you do not wish to go visit the therms, catacombs or some of the museums. It was a bit chilly, but I think around the Chrismas must be the best time of the year for visit, as there is so much going on all around. The prices are also not that bad, it's even a bit cheaper than Ljubljana and for some reason wine is very very cheap in the stores. You can find several  bottles of (ok) wine for under 3€.