When foreign looks up what to visit in Slovenia there is one destination everyone agrees is a must see, I'm talking about Bled. We saved a nice whole day trip for Friday, where we left Ljubljana, visit Bled, go through Karnsja Gora, over Vršič and back to Nova Gorica.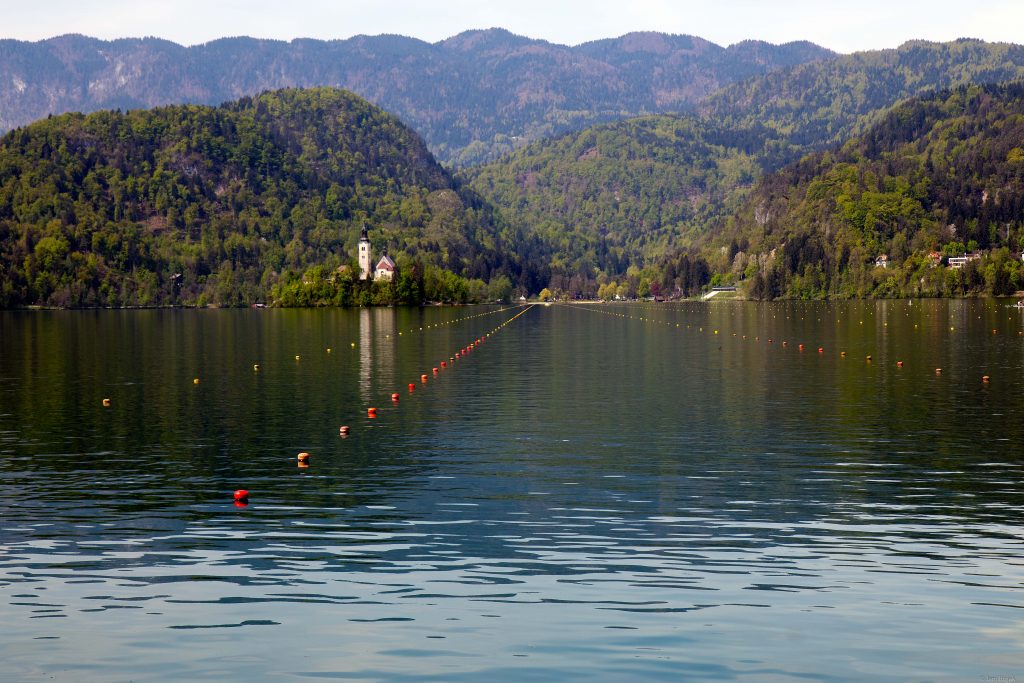 We rented a rowboat at Bled in order to visit the small island in the middle. Since Jean is the most experienced sailor among us it was only natural that he would be the one rowing for next two hours. 🙂
We soon reached the central island and despite being April it was crowded with tourist. To be fair it was a gorgeous day, warm and sunny, somehow I managed to get sunburned in April.
The island is small with a small church on it, not much to do really. We took some photos, fed a swan and went rowing around the lake again.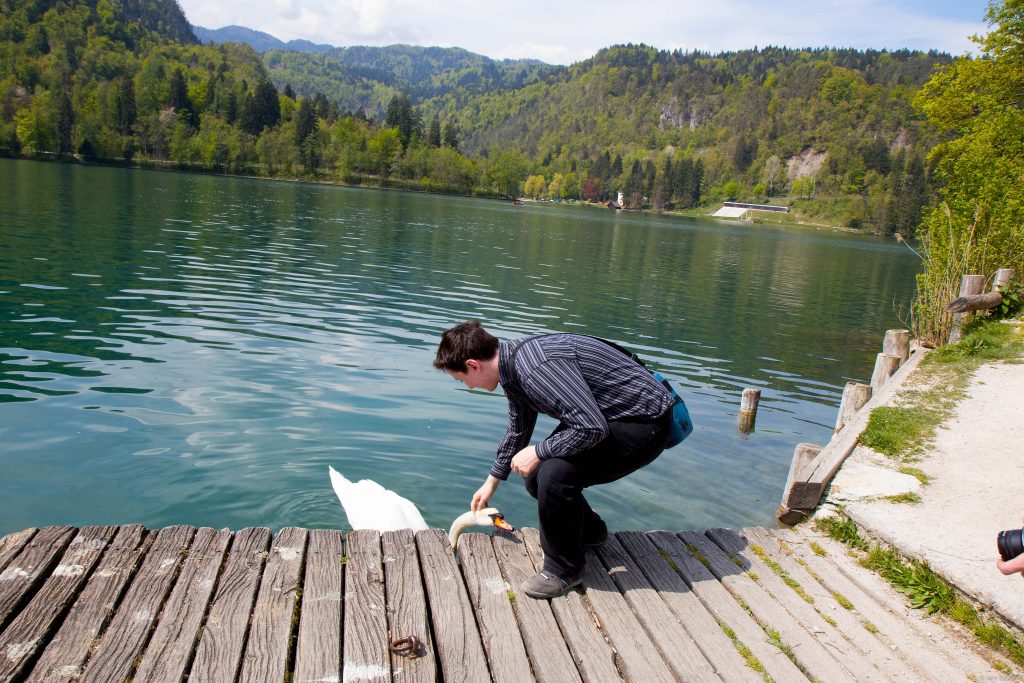 After it we climbed up to the castle above the lake to visit museum and for great vistas.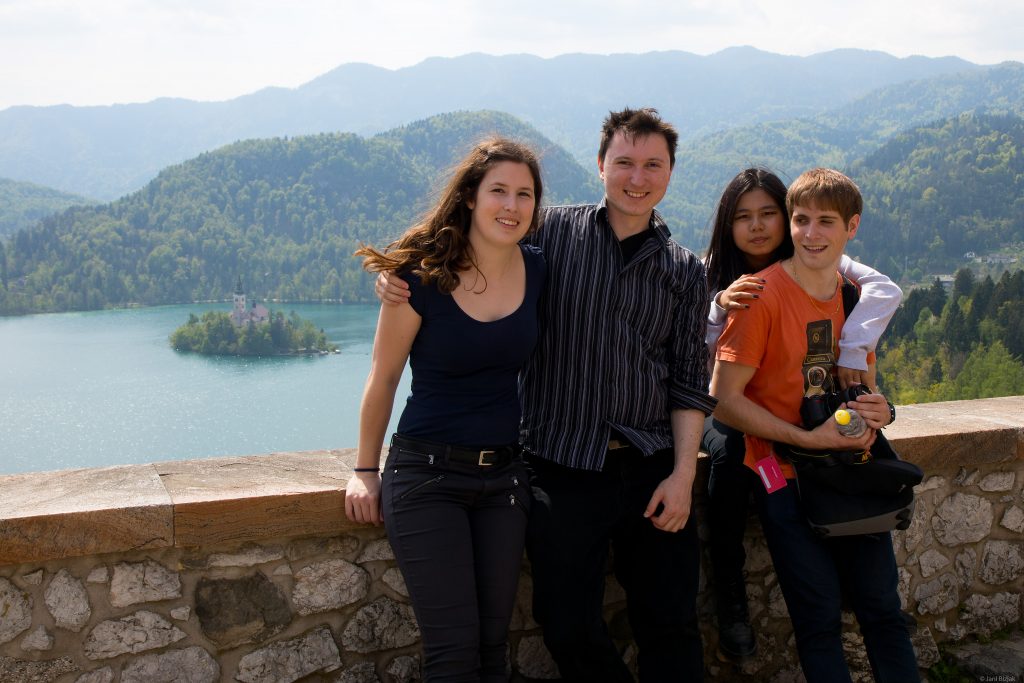 Before we left Bled we went for a Kremšnita, sadly everyone thought it was better than the monstrosity I made in Luleå. After Bled we went to Kranjska Gora to visit Planica. We climbed on top and wow I forgot how high it is. When you're at the top you can barely see the cars parked at the bottom.  I think you can also do zip lining now that's why there is a cable in the middle.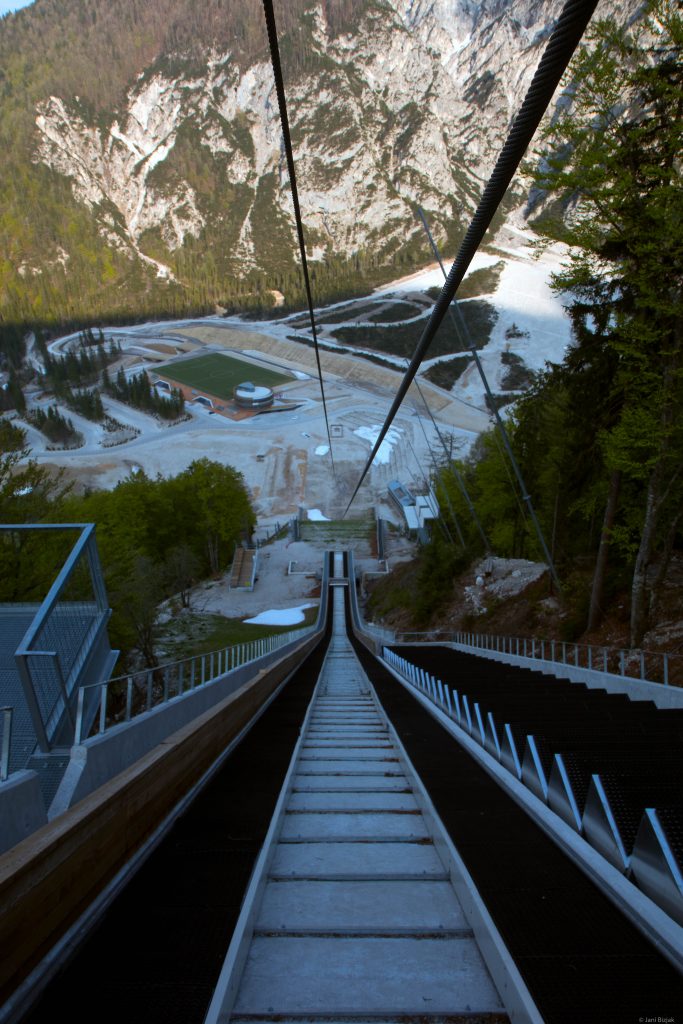 After Planica we departed toward Nova Gorica over the highest pass in Slovenia – Vršič, where there was still snow around, despite being almost 20 degrees in the valleys below.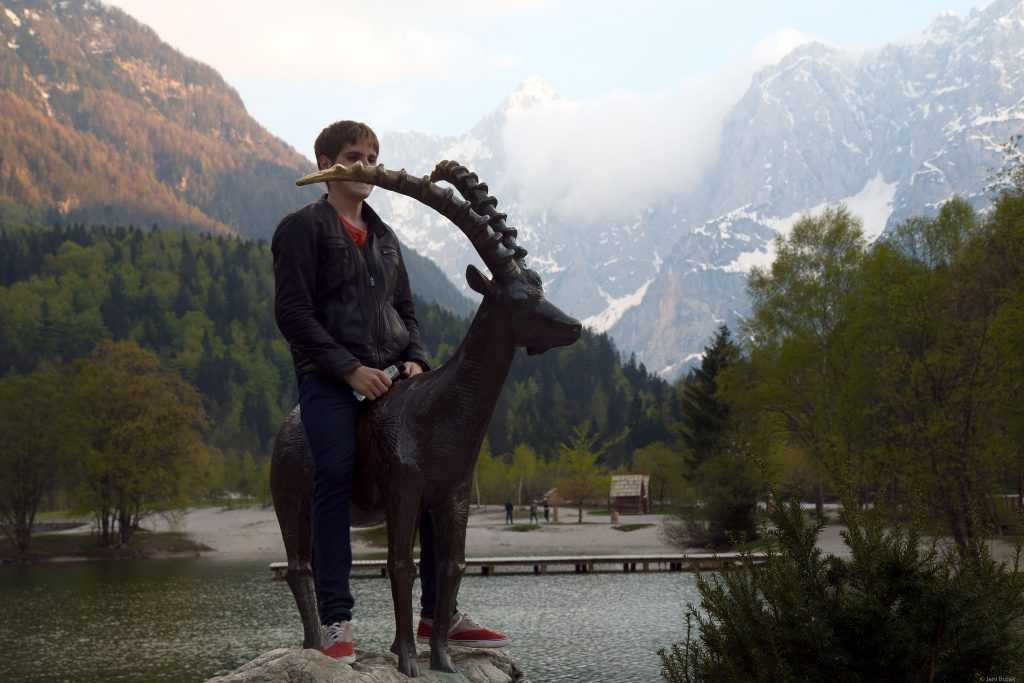 When we arrived in Nova Gorica we got a chance to eat my grandma's minestrone soup and for desert we had pancakes from Kekec. Next day (saturday) was the last day in Slovenia. We went to visit casino in Perla and go see Miramare Castle near Trieste.
We were pretty lucky with the weather in general it was much warmer that is usual for April, well until the last day that is.  On Sunday we departed early in order to visit Venice before Jean and Maggie left. The visit was not the best one, it was pouring rain as we were walking around Venice and despite bad weather there were still tons of people around. We didn't spend a lot of time in the city but rather retired to the coffee shop near the airport where we waited for their flight.
It was very nice hosting Jean and Maggie here in Slovenia and I hope they liked it here as well. Don't know where our next meeting will take place but by now,  it has become almost a tradition to see each other every few years. 🙂