The last two days we spent relaxing near our hotel, swimming, reading a book on the beach.  Not to waist the whole day just lying on the beach we decided to go on a short trip with a boat to try and find dolphins that usually swim nearby. Surprisingly enough after about 45 minutes of riding the waves we actually came to a group (school?) of dolphins. They were jumping out of the water and swimming around the ship. As per usual, I managed to miss all the good shots. They are surprisingly large up and close.
And the main thing … well you can't say you've been in Africa if you haven't ridden a camel – sort of.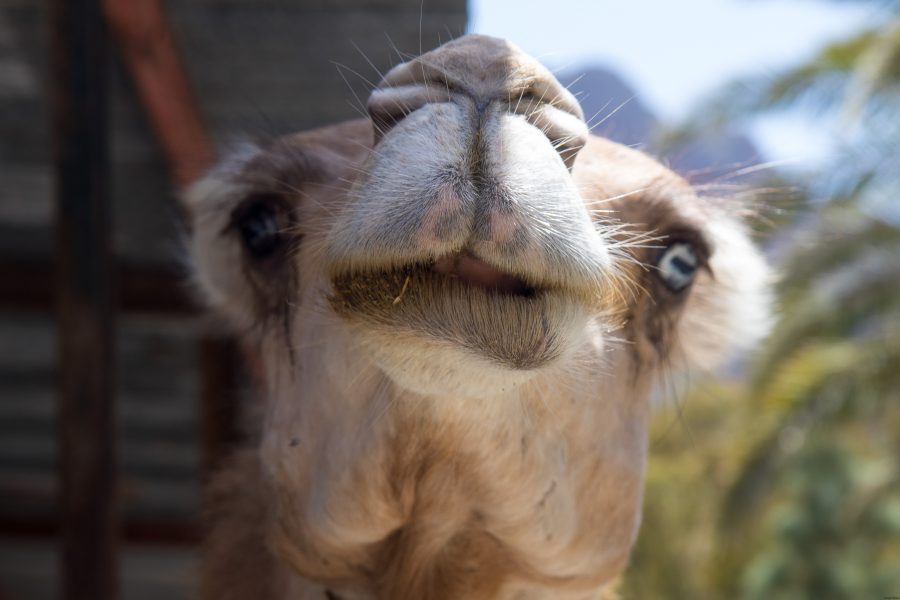 On the last day, the sky was super clear so we again decided we should go and try to hike on the Roque Nuble. We took a different route now (with a car), it was suppose to be a bit faster. On the way there, we drove through some amazing valleys, they reminded me of Grand Canyon.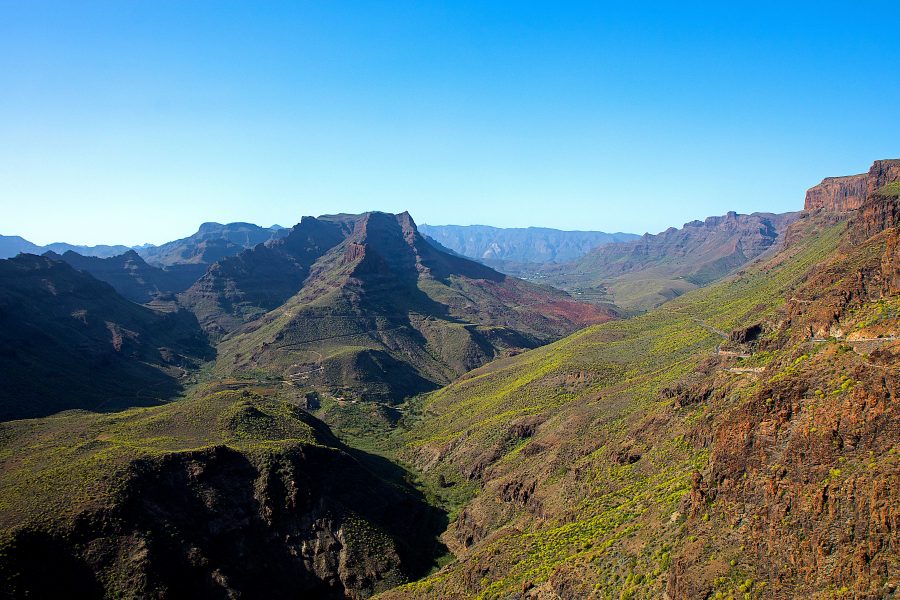 And somewhere along the way we found a big sign that sad camel safari. It didn't take us long to decide to check it out. We found out you can actually ride the camels there for about 20€ / person. Well you don't get this chance every day so it wasn't long we were sited high on the camels, slowly swinging as they walked. Sadly they had these big ugly green saddles on the camels, so we weren't sitting directly on them, but it was a fun hike anyway.
After the ride we finally realized we were in Africa, despite being April it was so incredibly hot on the sun, and despite using 50 sun sunscreen, you could actually see the "sleeves" later in the evening, the total camel hike lasted about an hour. The place also had some other animals there and a banana palm. Don't think I ever saw one before, it actually had some bananas on it.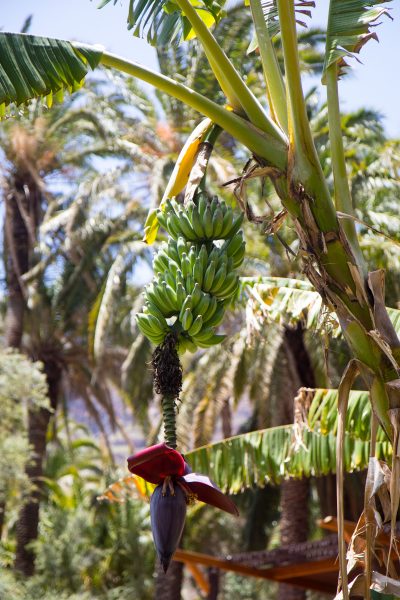 On our way to the top we stopped at a gas station. I'm mentioning this because the woman working there actually filled the car for us, I don't remember when this last happened in Slovenia, must have been at least 20 years ago. Anyway this time we reached the top of the island and luckily there were no clouds to be seen anywhere. The views were really amazing.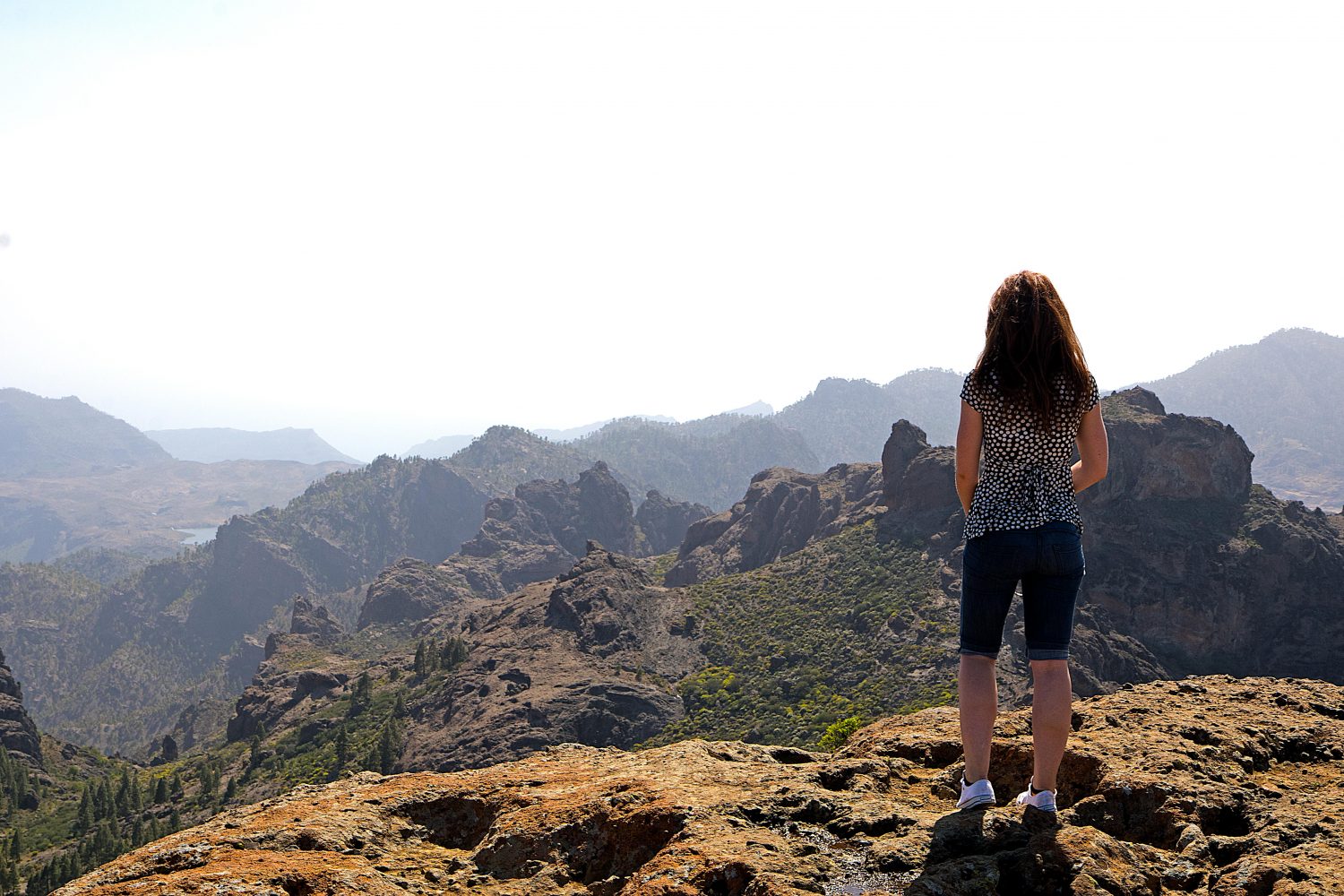 In the evening we returned to Maspalomas, we had an early flight at 5 am or something, so we didn't rent a hotel for the last night. Instead we went to a nice restaurant at the edge of the dessert to have another paella and then played about 30 games of briskula late into the night until it was time to actually go back.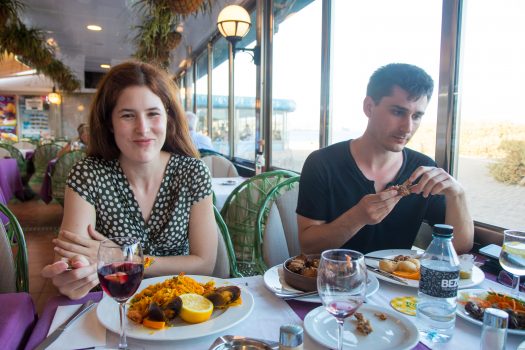 All in all it was a very fun trip although a bit short. We did a lot of exploring and I will never forget the first hike to the rock in that fog and rain. Hopefully we will visit Canary Islands again soon, this time some other island. By the looks of it Tenerife island is even better.