After a rainy Sunday it was only natural to go someplace that is know for a lack of rain – the desert. It just so happens there is a small desert in the south of the island. I'm not really sure if it really is a desert, but it sure looks like it. Large sand dunes stretch couple of kilometers around at the seaside in the south.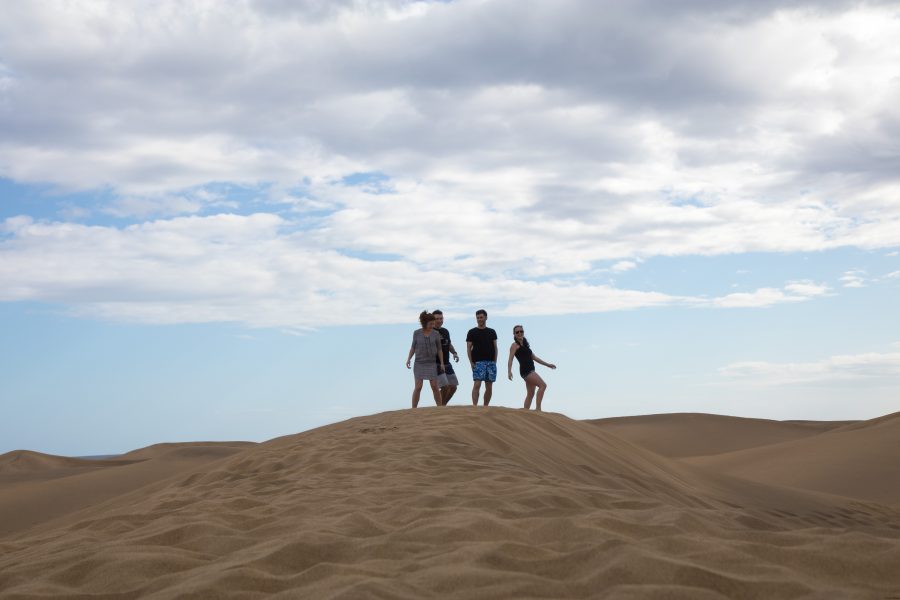 The town of Maspalomas is the most touristic area of the island, full of bars, hotels and restaurants. After the dunes we hiked  around the town before going back to our apartments. For most of the time we cooked for ourselves, I think in total we ate outside 3 times, and all three times it was paella time.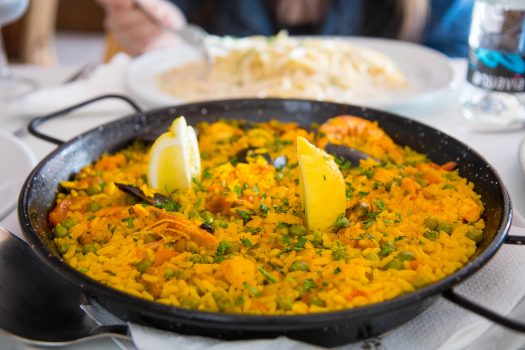 Sadly it wasn't as good as the one Veronika and I had in Valencia couple of years ago.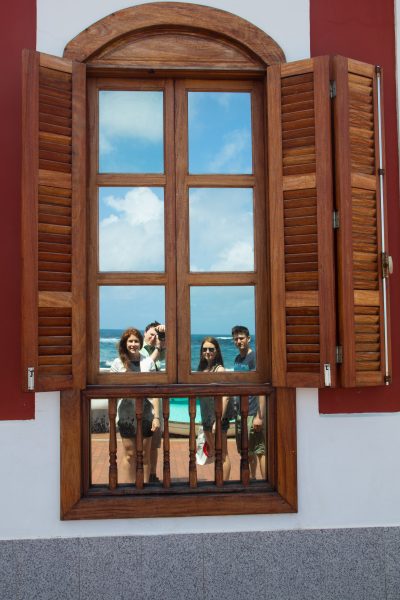 On Tuesday we went to visit the main city on the island Les Palmas, the city is located on the far north of the island. It is quite large, almost 400.000 inhabitants, so larger than Ljubljana. We visited couple of stores and hiked alongside the main beach. Aside from few interesting shops there wasn't much to do here and we were happy we picked south of the island for our vacation.
In the afternoon, instead of taking the highway and going down the same way we came up, we decided to go around the island. Again, the roads quickly became narrow, cutting into the edges of cliffs high above the sea.  The views were amazing though.
We stopped at a couple of places along the way. At the most west part of the island there was a iconic traditional colored lighthouse.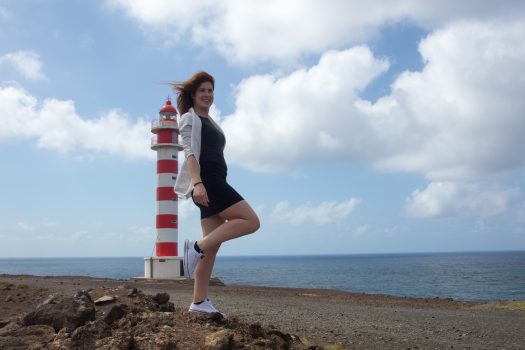 It took us half a day to get back home again. Along the way, from time to time, we saw this funny traffic sign, alerting drivers about donkey-cow, sadly we did not see any live specimen of the animal depicted.