Last year toward the end of April, Maggie and Jean finally visited Slovenia. We met with them in the evening at Venice airport and just after an hour and half we were in Slovenia. We went to one of my favourite restaurants OK Corral near Nova Gorica, and Jean and Maggie had a chance to try some Balkan food like čevapčiči and pleskavica.
Next day we went to visit one of the most well known tourist attraction  in Slovenia Postojna's cave and Predjama castle. If I remember correctly driving in a train through a cave was a first time for them :).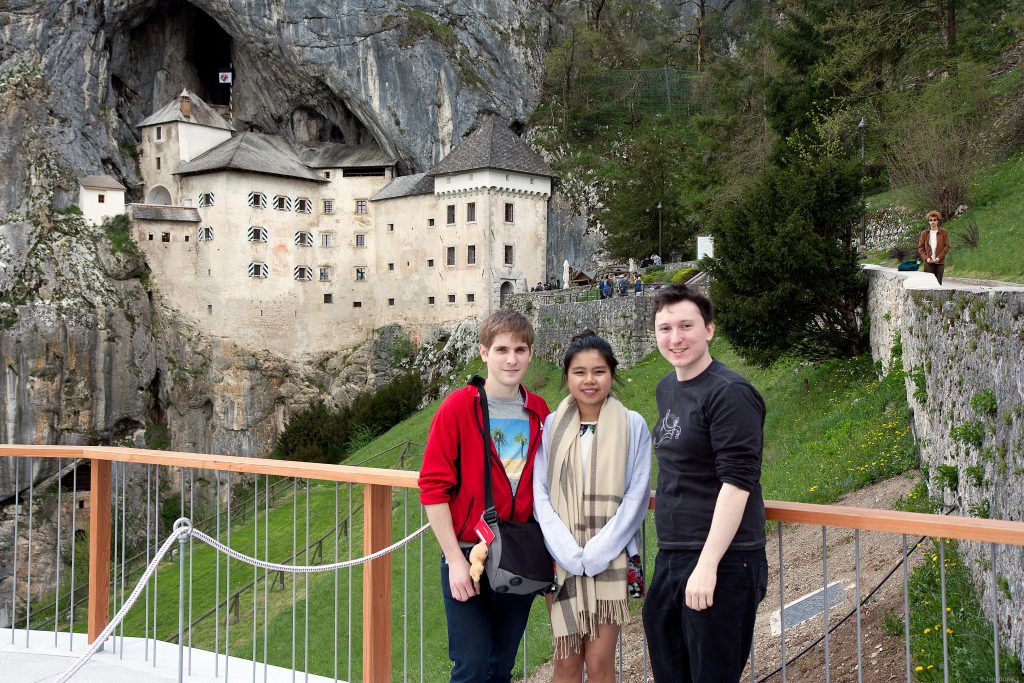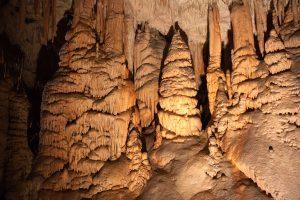 After it we took the local roads back to Ljubljana in order to see some of Slovenian landscape. Next day we had a seaside to visit. The weather wasn't the best possible as Jean and Maggie got a chance to experience burja, despite a bit of chill Jean decided to go for a swim. Since this was April, and it was only about 15 degrees he was the only person Swimming at that time, needles to say passers-by were looking at him quite interestingly.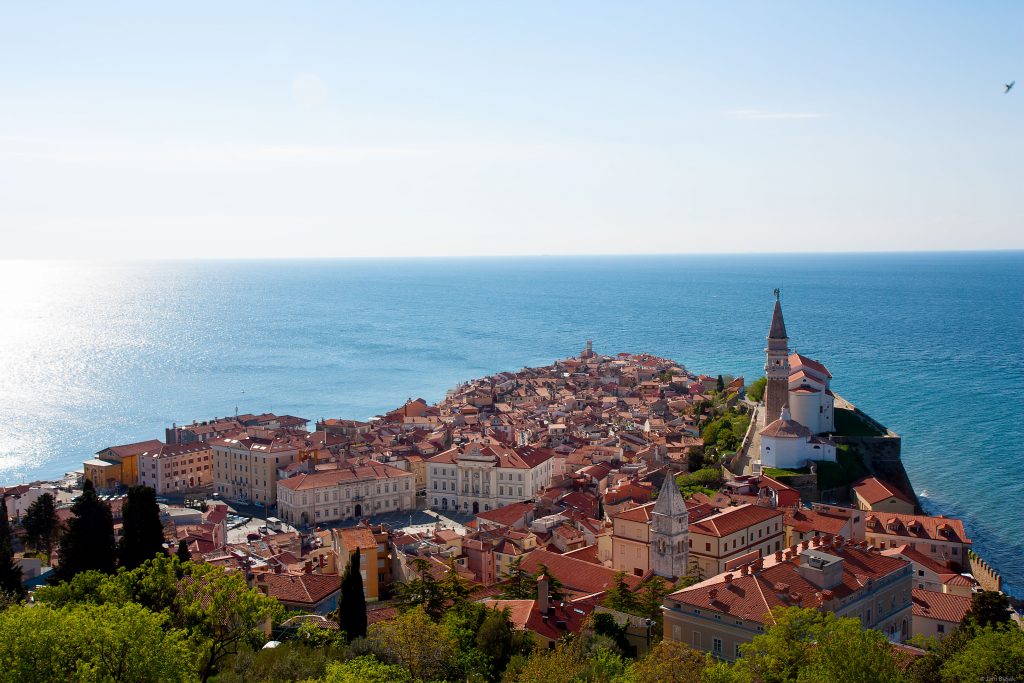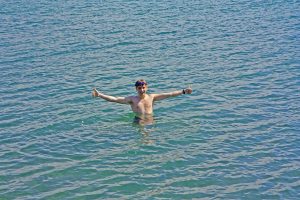 Next day Jean and Maggie had a chance to explore the Ljubljana on their-own. In the evening we went to Brazilian restaurant near our apartment. We had a chance to try around 13 courses of meat dishes, it was very good experience, despite not being Slovenian. In the evening we walked through the city center and ended up in Nebotičnik bar with a great view of Ljubljana.
On Thursday we went to Ptuj, to see kurent and to eat some gigantic donuts in Trojane.