When the time came to leave Sweden, a storm was brewing over the airport. My flight got delayed for more than 3 hours and I missed my connecting flight to Ljubljana in Copenhagen.  Despite being a bit annoyed by the waiting at the first it turned out to be a good thing in the end.
The staff at the airport was nice, they booked me another flight for the next day evening, paid for a nice hotel in the city and a taxi to get there. To top it off since I was on a business trip I didn't have to get extra vacation day but my company actually paid me extra since I was stranded there an extra day. 🙂
When I arrived to the hotel it was already pretty late, so I only ate dinner and went to sleep. The next day I had a whole day to explore the city, before the night flight back to Slovenia.
The city of Copenhagen is a mixture of modern and old buildings, full of cyclists and nice walkways to walk by. Despite being very hot, the city was crowded with tourists.
After couple of hours of hiking around I managed to get to the famous canal – Nyhavn, from where all the tourists take photos and of course why would I be any different? 🙂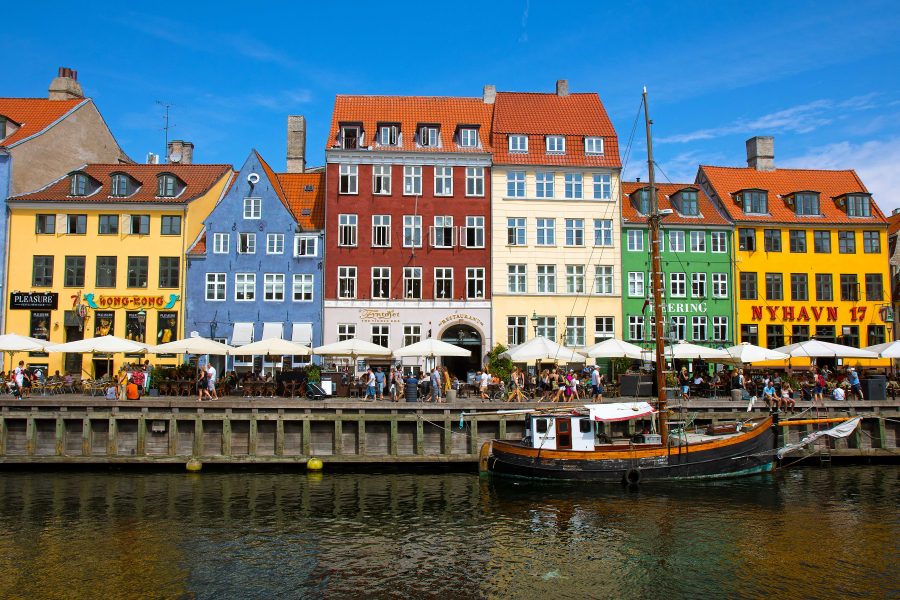 I spent the rest of the day exploring the old town, interesting the vivid colored buildings are not limited to the canal.
After the long day of walking I took a subway to the airport and late that night returned back to Slovenia.
Despite a small inconvenience of missing the connected flight, it turned out great Denmark – Checked [X].