I was looking quite long to find this hotel a month ago, but I am happy I did so. The hotel is located just at the age of the city center and the entrance to the new commercial zone. Most importantly it's just by the park named Batman. 🙂
We are located on the 24th floor, which gives us relatively good view to both north and east of the city. Sadly in a corner there is next building quite close by so the view isn't perfect.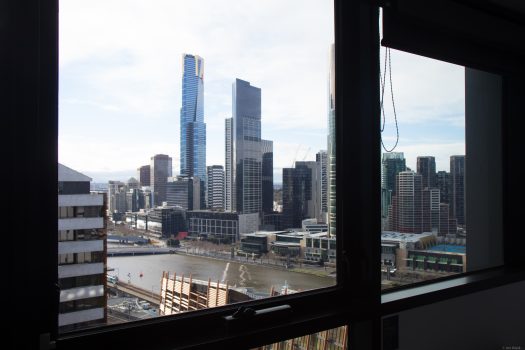 The room is large and includes fully functional kitchen, which comes in really handy if you want to save a buck or two and rather eat pasta smuggled from Slovenia instead of going out for a lunch/dinner which usually costs more than 30€.
The bathroom is small but also includes washing and drying machine, which will come real handy down the week.