We came back from Fraser island on Saturday evening.  The bus for the last stage of the trip was leaving on Sunday morning, so we had some time to explore the city of Rainbow Beach. As with most of the cities we visited up here in the north it was a small tourist city, full of students on a holiday visa. The interesting thing in the city is it has a large desert dune at the sea side toward south-east, from where it is nice to view the sunset. Sadly when we got there it was cloudy so no sunset and super cold (as usual for winter nights in Australia).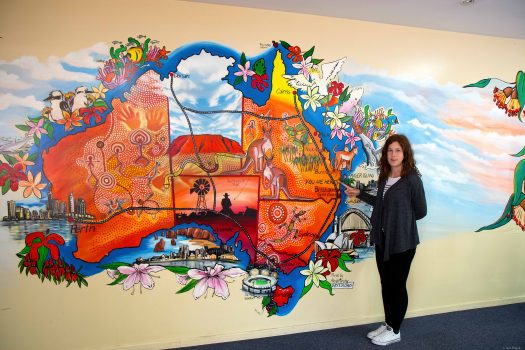 The next day early morning we took a bus to Brisbane. The last stage of our trip was only about 300 km so at noon we were already in Brisbane.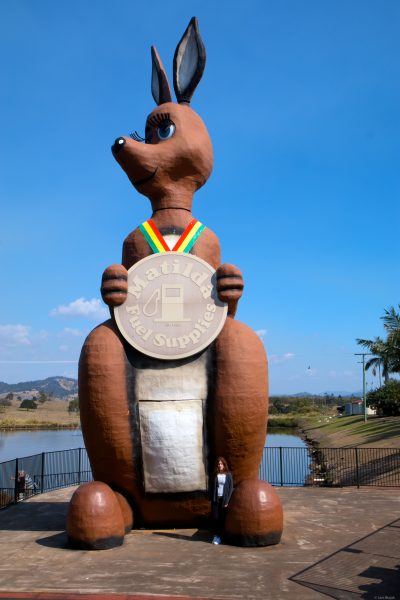 While it was an interesting experience going backpacking and sleeping in hostels at this point we were craving for some privacy. We met tons of new people and it was fun to hang out with them for some time, but at some times the age difference (they were mostly in their late teens or early twenties) did bring some tension or at least annoyance at our side (especially if they were British >.<). It was still fun though, for 10 days! That is why we booked an apartment in Brisbane. We would have booked a hotel but for some reason apartments are more than 2 times cheaper than hotels with additional bonus of having a kitchen which also saves money since you don't have to eat outside. And to top it of they also have room service so each day they clean your room/apartment just like in a hotel.
When we arrived to Brisbane at around noon we were pleasantly surprised that our hotel was just couple hundred meters away from main bus/train station in the city center and that it was the tallest building in the city. It had around 80 floors in total, sadly we only got an apartment in 26th floor.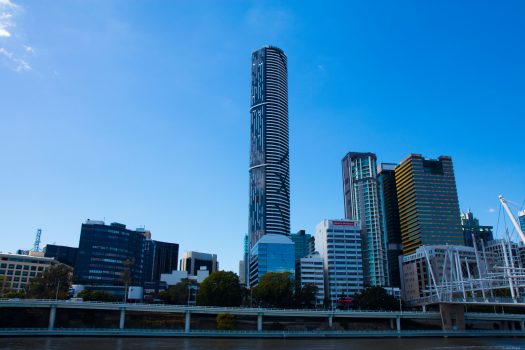 The apartments as all we've been in Australia was amazing. It had a large kitchen, living room, toilet and bathroom with bathtub and gorgeous bedroom with a view over the river and the city. This was really the best view I ever had anywhere. When you went to sleep you could look through the large windows directly onto the lights of the city below. The whole apartment was about 70 square meters and also had a fitness, sauna and swimming pool in the bottom floor of the skyscraper. It was almost shocking to sleep in a nice and soft bed after sleeping on the floor in Fraser island while some giant, cute rat like animals crawled over and through our tents in search of food (I forgot to mention that in previous post).
We stayed in Brisbane for total of four days /3 nights. It is an enormous city, we did some sightseeing around the city center and drove the ferry up and down the river. However we did want to relax a bit more after the intense 10 days of from Cairns to Brisbane.
During the day we explored the city center on foot and made some preparations for Monday and Tuesday where we had some animal petting on our schedule, while in the evening we went to the pool. All in all it was nice to visit but not much to do in the city alone. However there are thousands of fun activities to be done in close proximity, but more on this in my next post.