On Friday evening I have finished with work, so yesterday we booked a whole day trip to the iconic Ocean Road to the south of the Melbourne. After an hour travelling through the suburbs of Melbourne we have finally reached the beginning of the road.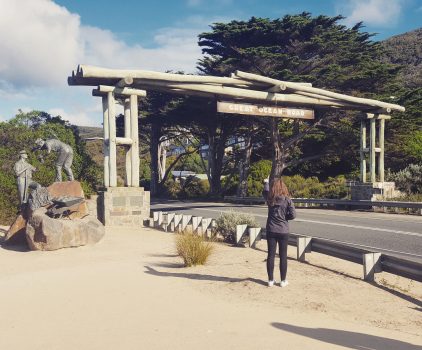 We were driving on a small bus alongside beautiful sandy beaches. There is not much to the south except open ocean and Tasmania. The waves were incredibly large compared to the ones around Mediterranean sea.
We made several stops along the way on the numerous beaches and small towns. In one of the locations there were some native Australian animals living around the trees – to be precise some wild koalas, Cockatoos and some parrots.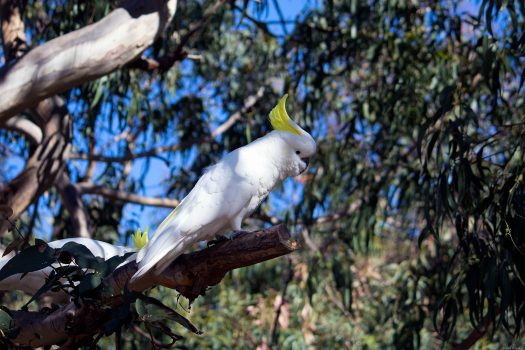 They must be used to people feeding them because as soon as we got close one of the birds actually flew directly on Veronika's head. Haha she got so scared she almost broke her neck. We soon got used to them and it was fun petting them a bit as they landed on our hands and even head.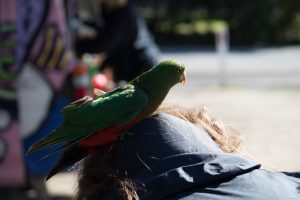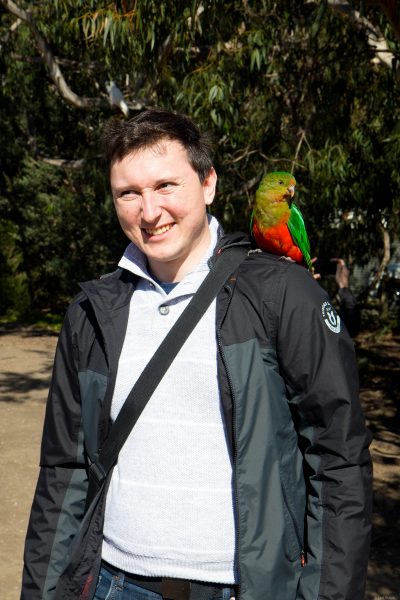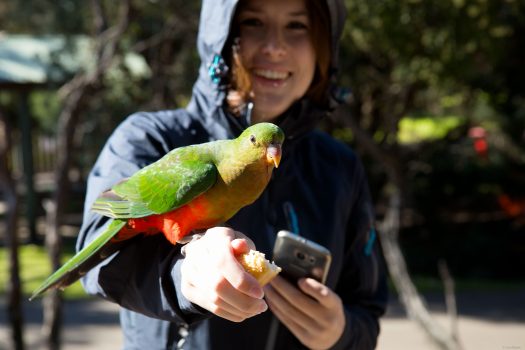 We continued our trip toward some kind of rain forest. I think you can't say it was really tropical but it did have some large trees.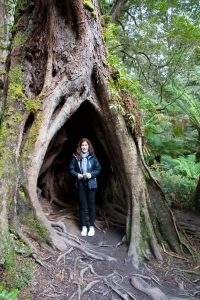 Our last destination was 12 apostles, probably the most iconic cliffs in the Australia. After seeing the enormous waves probably 5m+ it is easy to understand how this rock in the middle of sea have formed.