On Wednesday, late morning, we checked out of the hotel and walked couple of hundred meters to the central train station where we took the an hour long train to the Gold Coast.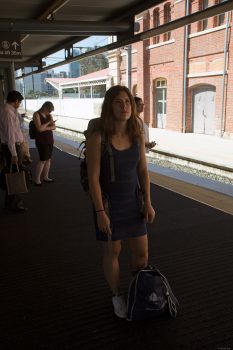 The Gold Coast is a tourist city full of skyscrapers alongside the beach. After a bit of searching we found our hotel (Meriton Suites again). At check-in we were pleasantly surprised when we learned that our room is going to be in 53rd floor with a view over the sea. This was by far the highest I ever slept and the view was fantastic. The hotel also had an indoor and outdoor swimming pool with fitness and sauna. The apartment was a bit smaller than the one in Brisbane but  more than enough spacious.
For these last days we decided to take it easy. We spent most of the time watching tv, cooking, swimming and going for a strolls through the city. Since city stretches for some length along the beach, we used local tram to get from one end to other faster.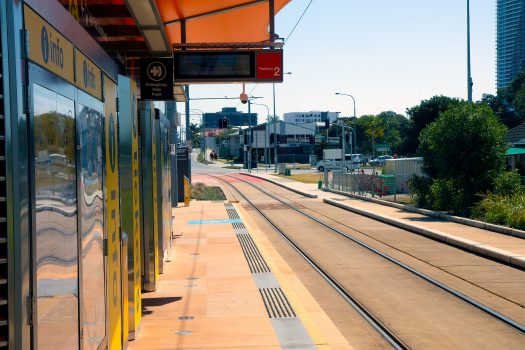 Both mornings we were waken by a gorgeous sunrise over the sea.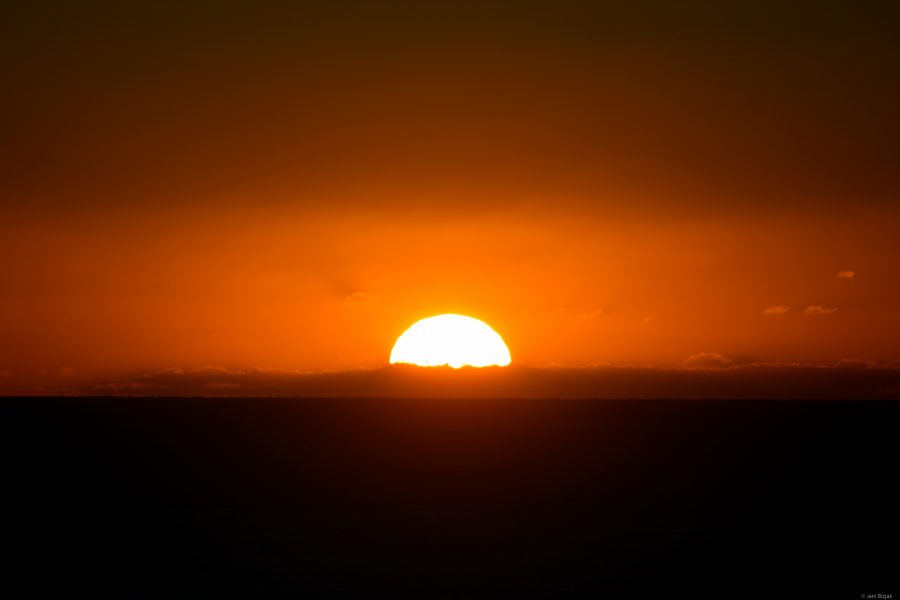 On Friday morning we had a flight scheduled at 8AM, so we were up at 6 and ready to leave. Just when we checked out however, we got an SMS that our flight was cancelled. After trying to get TigerAir (airline) on the phone. I guess everyone was also tying to do that since we arrived at the airport (1 hour away) before they picked up. The airport was full of stranded people, the reason why the flight (and others) were cancelled was because there was strong wind in Sydney so planes couldn't land there. For some reason we could not get an alternative flight before Sunday afternoon which was too late for us, since we had flight back to Europe at 3PM. We looked at option for renting a car, but since we would have to leave it in Sydney it would cost us around 400€ (the flight ticket was around 60€/person) (btw which we didn't get refunded, but only got 60€ positive balance if we book another flight in the next 6 months, which we obviously cannot do!! 🙁 furthermore my company ensured me for 100k€ but of course flight being cancelled was not included so I didn't get anything from insurance either).
Left with no other option we had no choice but to book another bus to Sydney.  After another 16 hours overnight (and day) with bus we arrived to Sydney, tired and cranky, on Saturday morning. We were quite upset about this, since we lost whole Friday and half of Saturday.