Third day started with a shopping in a giant electronic shop B&M where I bought 128GB SD card for my camera for less than half the price of the card in Slovenia. The store has an interesting concept. There are counters everywhere and you tell a guy what you want, he hen fetches the product and puts it on a conveyor belt that runs all over the store (multiple floors). You then proceed to play what you ordered and the items are already waiting for you.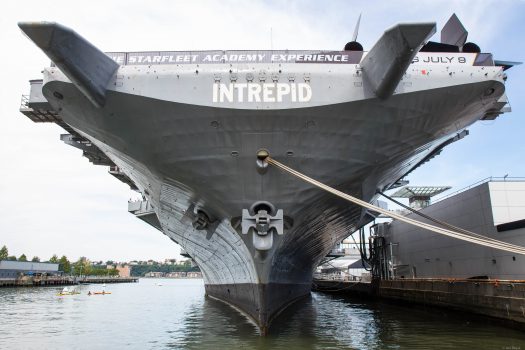 After the store we went to visit a museum on the aircraft carrier from Second World War – Intrepid museum. It's hard to imagine how huge the thing is, when you see it on TV or in a picture. Even the planes that seem so small are gigantic once you step beside them.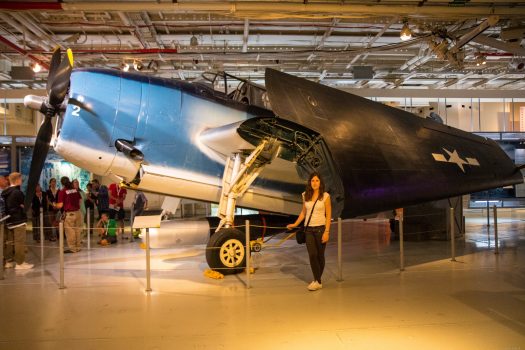 We visited the captain's bridge, overlooking land stripe, and despite the huge ship the interior is small and crowded. It's hard to imagine how it was being in here during the war.
The museum not only has an aircraft carrier but a submarine also and it was possible to go visit it. If the ship felt tight and cramped the submarine was nothing but claustrophobic.  More often than not you had to be crouched and had to watch for your head, legs basically everything.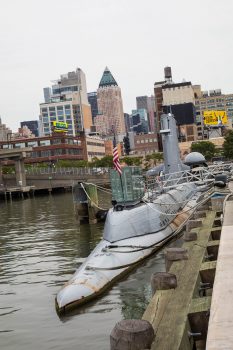 After the museum we took a boat around the Manhattan.  We stopped at the Statue of Liberty again, this time really close and then continued under the Brooklyn Bridge up the river. Again it was interesting to see the city from the river and the guide had an interesting and funny way of convening information about the city. It felt like a movie.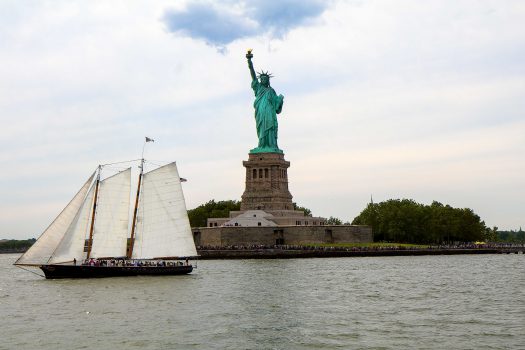 Toward the evening we visited Top of the Rock – one of the landmarks in Manhattan, quite tall skyscraper with famous Christmas tree (during December) in front of it. New York is such an iconic site, almost every part of it was in at least one movie, Top of the Rock was in Home Alone 2.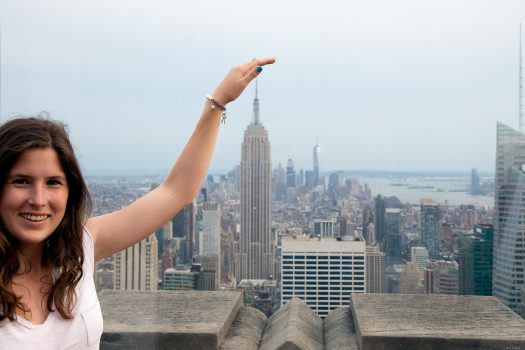 After not so quick ride with an elevator we were at the top, it was crowded with tourists but with some help of the elbows we managed to fight our way to the edge of the terrace.   The views were breath-taking. You could see whole Manhattan, Brooklyn and New Jersey. Since we came in the evening the sky took nice shade of red.