Since I was already in Sweden, I decided it would be cool visiting my favorite place up north – Luleå. Last time I went up there I took an overnight train that took about 13h to reach Luleå, if I remember correctly. Since now my time in Sweden was much shorter than back then, I decided to save up time by going  with a plane. Surprisingly the price was about the same if not a bit cheaper compared to the train. I took a morning flight and in about an hour of flight I was at my destination. It felt surreal stepping off the plane and seeing a town I once lived in after all this time.
I was staying in a cozy hotel in the city center. It was so weird seeing the city in the summer, since my memories from it are mostly from winter, when it was dark, cold and snowy. This time it was the opposite, the streets were crowded with tourists, it was warm, 20-25C and it was sunny, so sunny I managed to get some sunburns on the first day (or night? midnight? 🙂 ).
This time I was up in the north about 3 weeks earlier than 5 years ago, this meant that there was no real night yet. In the evening I went for a long hike to Vaderleden, to the bridge between LTU and my old room with the view over the lake. I spend couple of hours there, watching sunset. Everything felt so surreal, like I was dreaming, it was familiar, like I never left all those years ago yet different.  At midnight I snapped couple of pictures, and slowly returned to my room in the city. By the time I reached my hotel the sun was already high in the sky.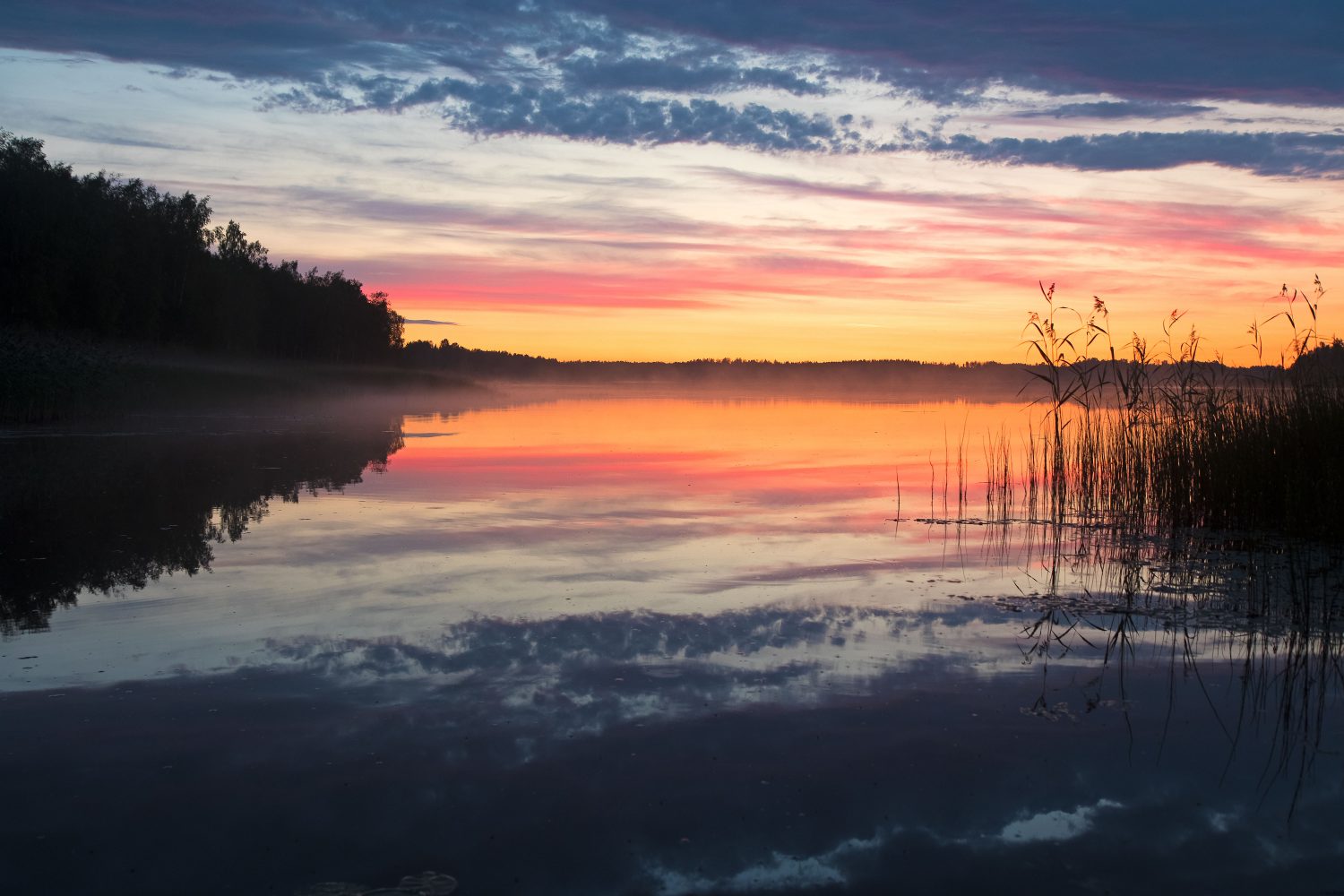 I spent a week up there. The whole idea about the revisit was to just hike a bit, relax and recharge my batteries. I visited my old place at Vaderleden, the supermarket I knew so well and every place and cranny I could think of. The weather was so nice and warm.
The week flew by and soon it was time to leave Luleå for the second time and return back south.  All in all it was a nice visit and I'm happy I did it. The city hasn't changed much since last time, but all the time I had the feeling that something was missing. I guess more than half of my experience I had last time was made by people and friends surrounding me back there.