After arriving we found our way to hostel we booked in the city center. Since we wanted to go to the Sydney's marathon the next day, which started early morning, we didn't have time to stay at Veronika's relatives in the suburbs. Since we arrived too early we left our backpacks at hostel and left to explore the city. We visited a market, where a lot of Asians were selling all kings of cheap stuff. We bought some souvenirs and gifts here, some were actually made in Australia and had certificate (if it wasn't counterfeit).
For lunch we decided to visit famous Sydney's fish market, which had really great reviews. The fish marked looked really good, there were tons of fresh food raw and cooked. Sadly everything was very expensive, in the end we decided to grab a 2 person's plate with various sea fruits, which was about 50$. It was pretty disgusting, so I would say if you aren't prepared to spend more than 200$ on lobster don't go to the fish market.
After the lunch we walked around the city some more. I really liked the dead end streets with circular ending so you can turn your car around. We also saw some old building in the city center alongside high modern skyscrapers.
In the evening Veronika's cousin brought us the rest of the suitcases that we have left at their place so we finally checked in at the hostel. After a short shower in the most disgusting bathroom I ever was in (the water was leaking from the ceiling)  we were ready to explore the city a bit more. We took another hike through the Royal botanical gardens, from where there is a great view of the opera and Harbour bridge. We sat there and watched the sunset, together with around 50 tourists.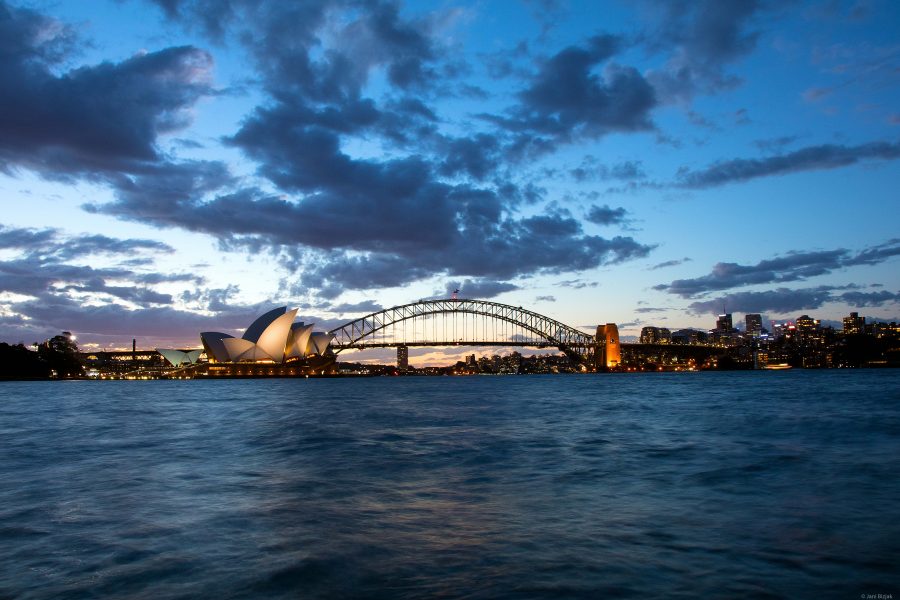 After the sunset we had to go back to our hotel to get some much needed sleep. Next morning we had to wake up really early to get to the marathon. Veronika had decided to participate, so we took metro under the bridge to the other side  where the start was. There was great view of the opera from this side.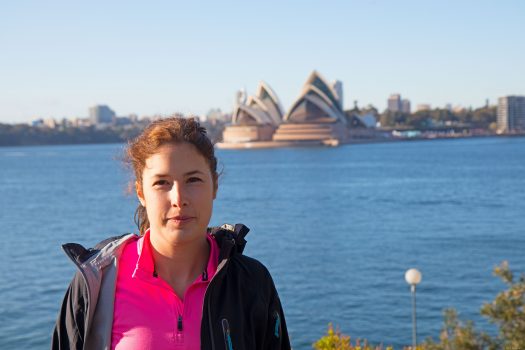 The rout went over the bridge and then around the city center. I walked over the bridge and took couple of more photos.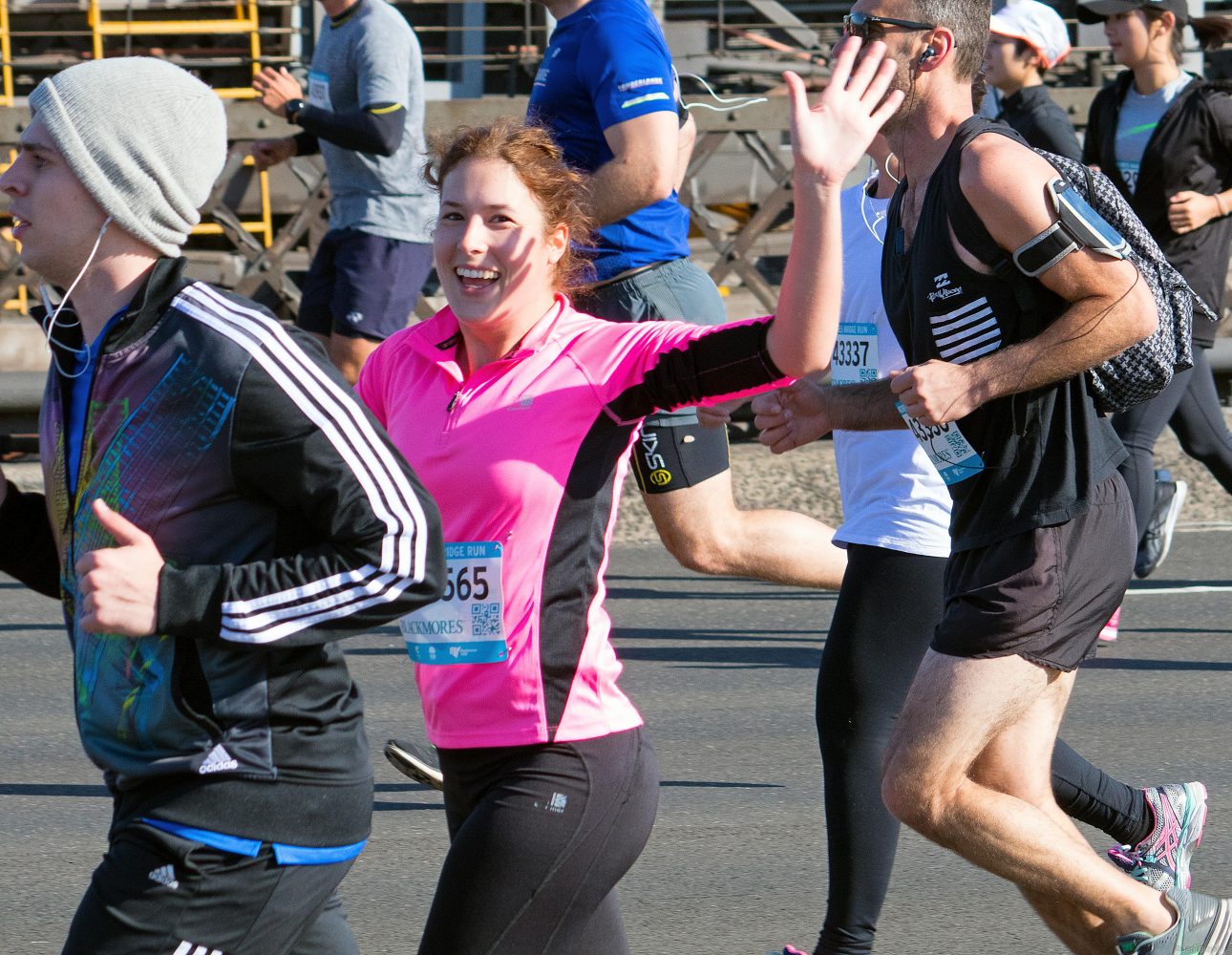 After the run we took couple more photos and then sadly had to head back to our hotel to prepare for our departure in a couple of hours.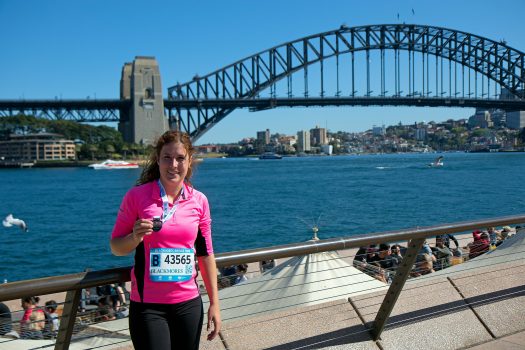 Sadly we lost almost 2 days of exploring the city with flight cancellation, still we had about 4 days of exploring the city which was enough to get the first impression. It is a nice city to visit, from all the cities however I preferred Melbourne but most of all I loved our trip in the Queensland, there is so much to see and so much to do there compared to the rest of the country.
Sadly this was the end of our great trip to Australia. I definitely loved every day of it and would love to return. I'm a bit sorry I didn't know about working holiday before (now I'm almost too old for it), it would be an interesting experience living in New Zealand or Australia for a year. Anyway at 3 PM we boarded our plane and left Australia. After gruelling 23 hours we touched down in Venice.