So after about 12 days of backpacking  through hostels, boats and wilderness we have finally arrived to Brisbane. The last big city of the east coast.
In the last week we have spent hunting for dingos on a deserted island about quarter of Slovenia in size. There are no roads on the island so we spent most of the time traversing on a 4x4s, one of which I was lucky enough to drive.
We actually were lucky enough to see couple of wild dingos, not nearly as many as the guides made us believe we will encounter beforehand. It still impressive we saw some, its like running into wild wolves in Slovenia.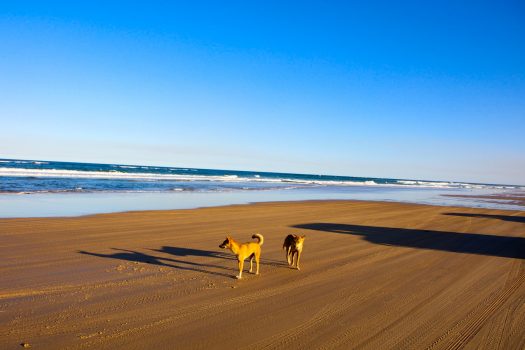 Now we have two cool things planned for tomorrow and Tuesday in Brisbane and on Wednesday we move to the Gold coast for two days before returning back to Sydney. Sadly our trip is coming to an end.