Today we woke up before 6am in order to prepare for departure from Queensland back to Sydney. Just before we left our hotel room we sadly got the message that our flight to Sydney was cancelled due to weather conditions. After unsuccessfully trying to contact our flight operator we had no other choice but to go to the airport and sort it out.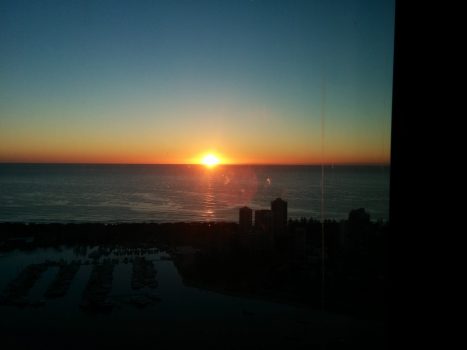 At the airport it was even bigger mess, lots of people wot the same problems. All airlines had canceled flights to Sydney, next available flight was only on Sunday morning, which is way to late because we have to catch our flight back to Europe then.
We tried to rent a car but the price was over 500€, since we would have to leave the car in Sydney.
After literary hours of search we found a bus for "only" 100€ that will drive for more than 16 hours. But at least we will reach Sydney by tomorrow morning.
What a shame, due to this delay, we lost 2 days in Sydney and will in total do more than 3000km with a bus. 🙁