After landing at ARN airport, I found small trolley for baggage and began to explore the place. Airport is quite big, you need around 20-30minutes to walk from one side to another (on the same floor) and there are 3 floors in total. Airport features lots of shops and restaurants.
Throughout whole airport there was available Wi-Fi, the bigger challenge was to find electricity socket. Luckily there was some kind of waiting area just above train station with comfortable couches, electricity sockets and great view on the runway.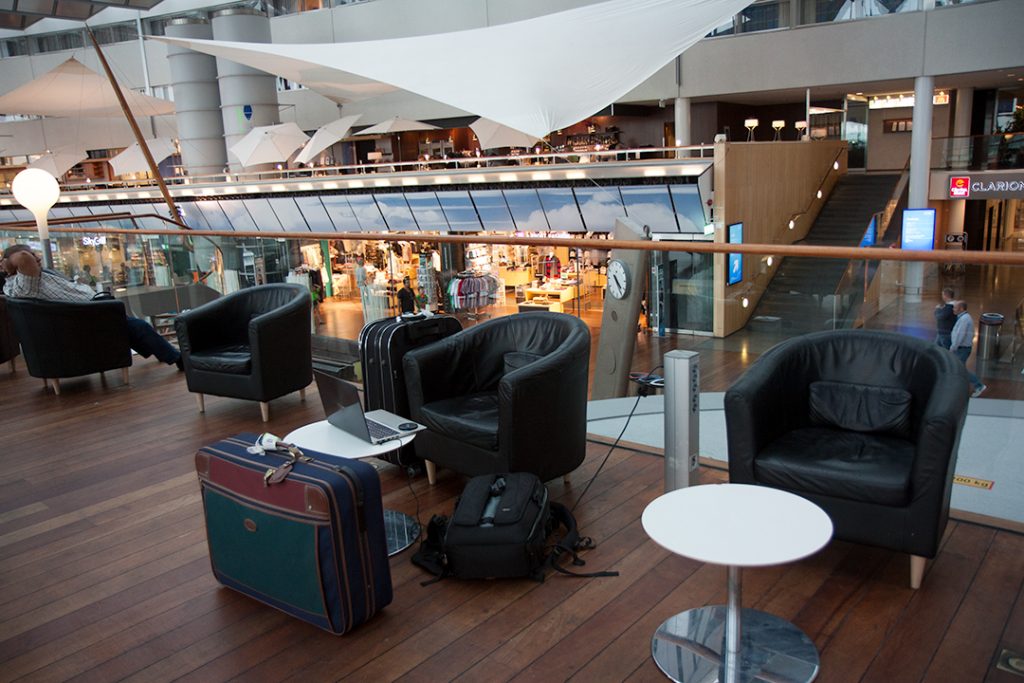 The airport was the first opportunity to spend some SEK (Swedish krona). Among restaurants there was a McDonalds, it's prices were approximately 2 times higher than in Slovenia, sadly I'll have to learn that this is true for all service here in Sweden. Standard menu (burger, fries, drink) costs around 70-90 SEK (around 10€), while large drink costs 20 SEK (2.3€).
Around 6'o clock I went down to the train station, which is located below airport and forms (if I remember correctly) the longest tunnel in Sweden (2km or something). Train station is small and only has two platforms with few benches to sit on. Sadly my train was delayed for 20 minutes, which is insane since this is the 3rd stop on the route Stockholm-Lulea.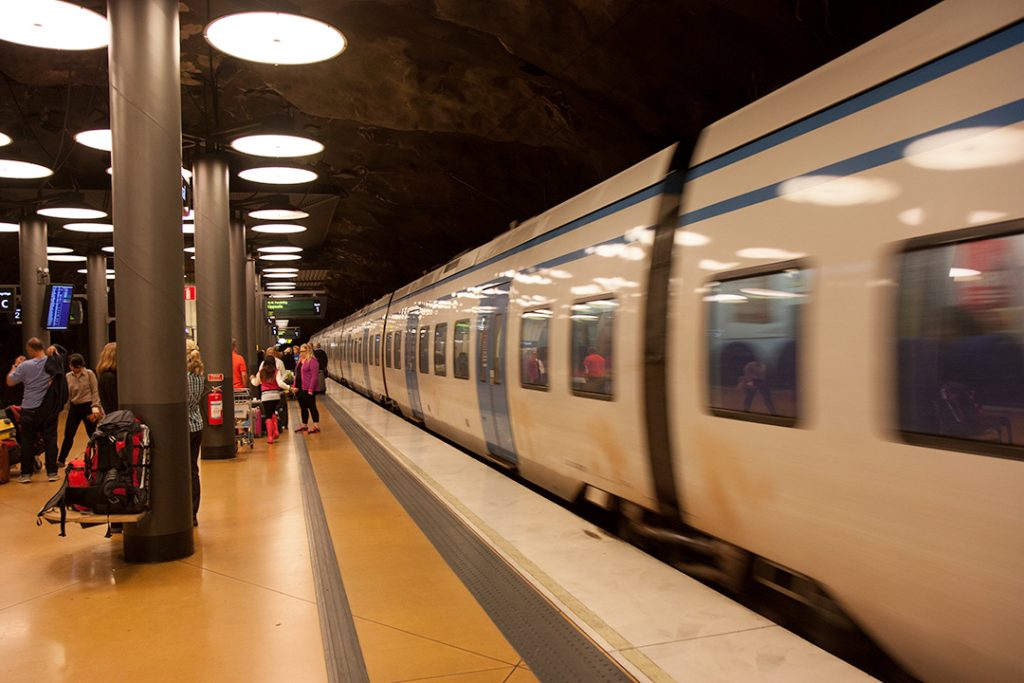 The train ride from Stockholm to Lulea lasts around 12 hours. Because of this I chose the sleepers wagon, with 6 cosy bunk beds. After finding my room I thankfully learned that I'll only be sharing it with 1 person (instead of 5). The guy I was sharing room with was from Algeria and was working in Sweden. He said that he was regular traveller with this train, so he knew how to prepare bunk beds (in the day time they are folded, so people can sit rather than lie). After talking for a bit with this guy (I never learned his name), I went and prepared for sleep. What really surprised me was the toilet, it was actually nicer than in Venice airport and to no comparison to Slovenian "hole in the floor" toilets on trains.
The room was equipped with electricity sockets, which was really nice as I was finally able to watch Scarface before I went to sleep.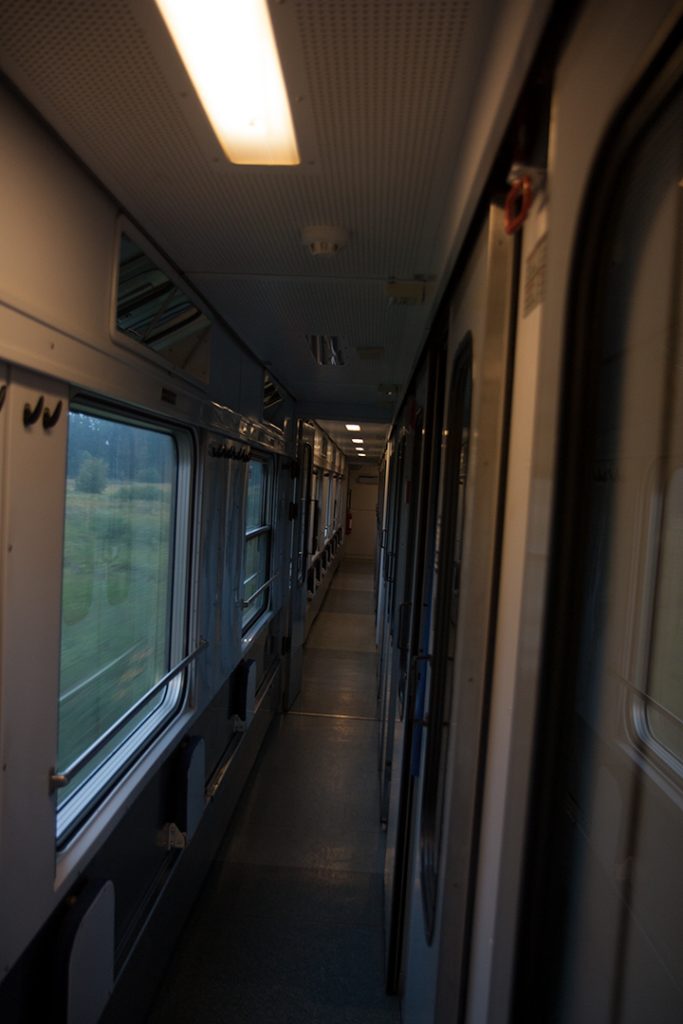 Even if I was really tired I barely slept. When the train went in to a curve, it slightly moved me from one to other side of the bed. The train was electrical, so it was very quiet, but still wagons (and people from other rooms) were making quite a lot of noise. I woke up at around 5 am, with sun quite high on the sky. I went to the corridor in front of rooms, to watch landscape from there (there were really big windows in this corridor). Scenery was beautiful with lots of lakes and the trees were everywhere.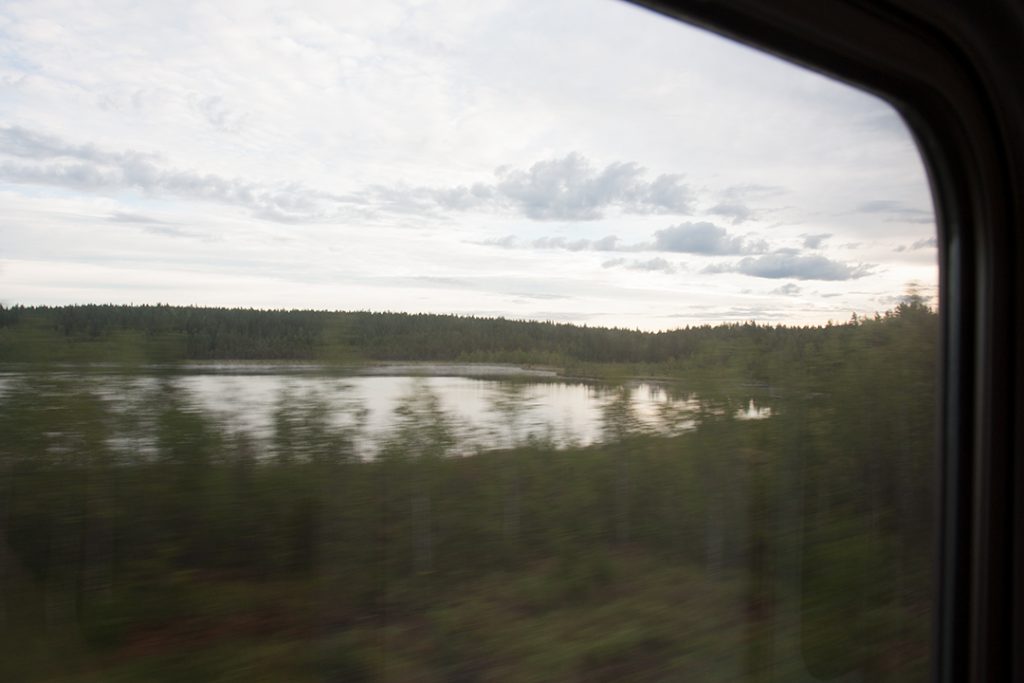 At 7 am I disembark the train, I have arrived to Lulea.