After few weeks of planning and numerous calls to USA I managed to get a perfect gift for Veronika's birthday. Luckily whole USA nation celebrates her birthday, so I didn't have to worry about fireworks.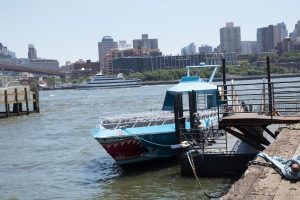 Our day started with a ride on a speed boat, again to the Lady Liberty. Seeing it for so many times almost lost some charm to it but the boat ride was fun nonetheless. The boat was fast, there were waves so in the end we were as wet as we would go swimming.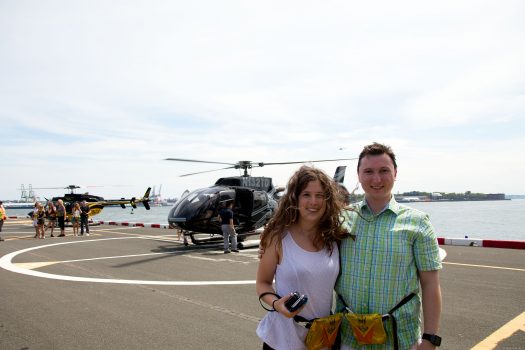 After franticly trying to dry up in half of hour (luckily weather was very hot) we had our main attraction ready – helicopter ride around Manhattan. After quick briefing we were equipped life jackets and escorted to the helipad. Veronika was seated in the front and I was at the left doors. We soon took off. It was a strange feeling flying in a helicopter, it felt like being on some kind of a rollercoaster, very loud a bit bumpy and very light.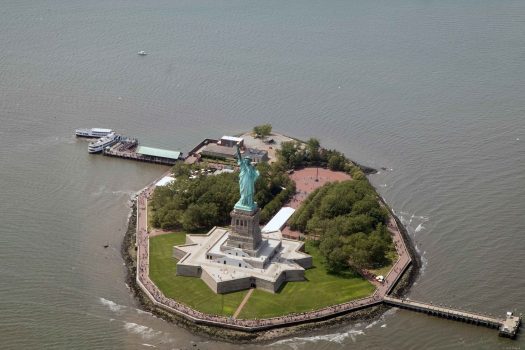 Our first destination was nothing else but the Statue of Liberty. Despite seeing it so many times already I can say that from the air it was the best experience. We flew right over it and hovered around a bit before continuing up the Huston river up town. We were flying quite low, there were probably some buildings higher than us at some points but the views were amazing.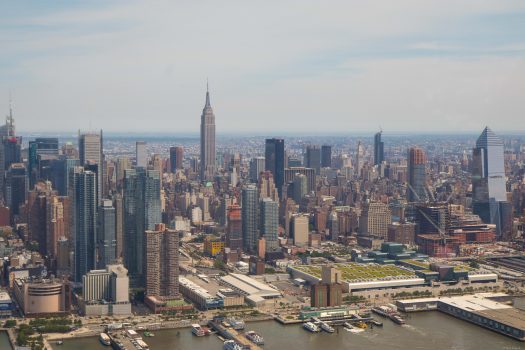 This truly had been one of the best experiences we had in NY albeit quite expensive.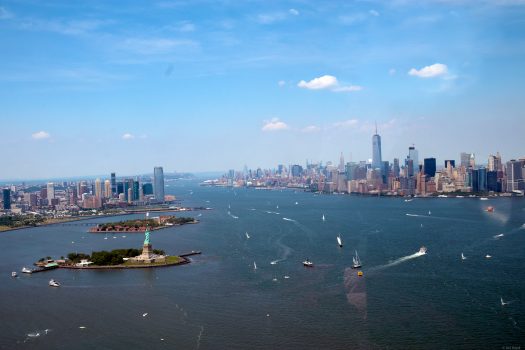 In the evening we prepared, just as about 3M other people, to go see the fireworks from the Brooklyn bridge. It was only 9PM when the fireworks were supposed to happen, it's weird, because in Slovenia I think we always have them at midnight, but it's good for the children I think. The weather got quite bad toward the evening and there were some thunderstorms right at 9PM. Luckily they quickly went by and we could enjoy about 30 minutes of fireworks.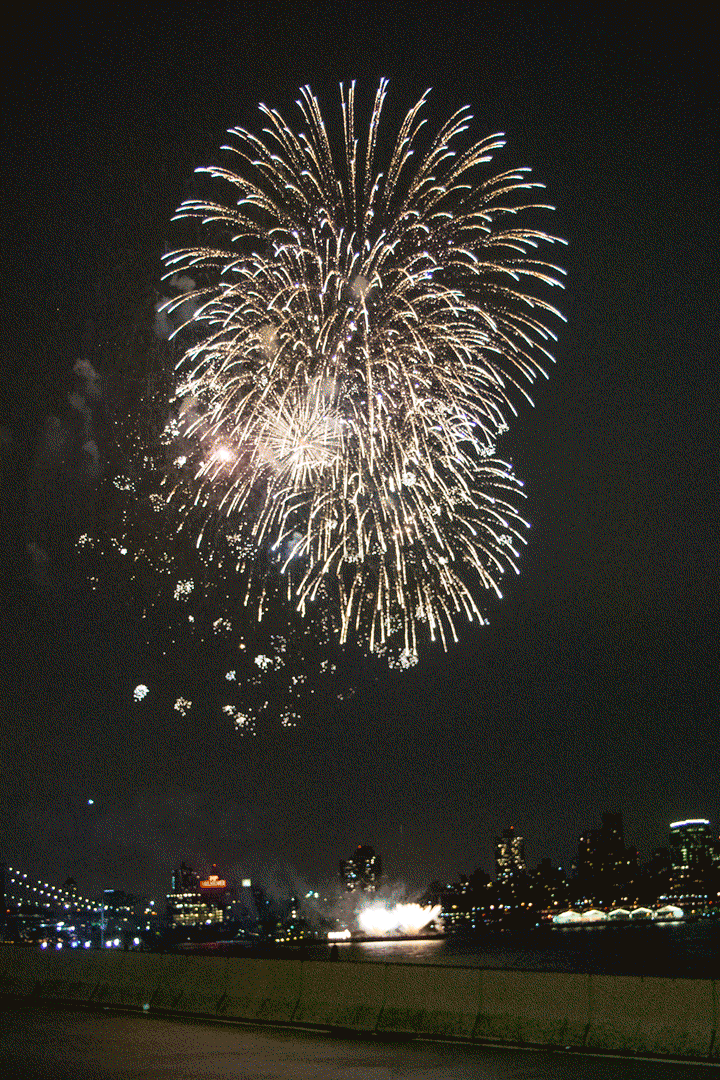 What a perfect end of a birthday. 🙂