Next day (Friday) I met with all my co-workers who have arrived previous day, we had a short meeting, over super expensive breakfast in hotel (20$ for bacon and eggs), to plan the following days.
But before "real" work really started we had one more museum to visit. Natural history museum – one of the most known museums in USA, being featured in many movies among other in a "Night in a Museum".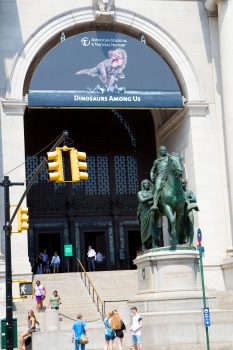 The museum is extremely large, it spans multiple floors in a very large building. If you download their app you actually have indoor positioning system where it guides you around the museum – as a virtual guide and tells you your exact position. We were quite impressed by this thing and are now trying to implement it at our institute. Exhibits range from prehistoric cave man, dinosaurs to the modern day mammals. The museum has a lot of exhibits about different rock formations and also features some astronomy exhibits.
In the following days we were working most of the day. We started at around 8-9AM and finished around 7-8PM. We didn't have much time to go sightseeing anymore, only on short excursions in the evening before sleep.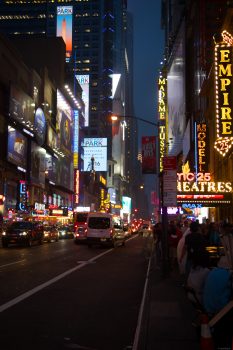 One of such excursions was Madame Tussaud where we had a chance to take some photos with wax figures of famous people. Supposedly the exhibit wasn't the best as you could clearly see that the statues were made from wax. I was told that in London you can barely tell the difference between a real person and his statue.