Late in the evening we arrived to the Canadian border, but that wasn't our destination. We came to see one of the most famous falls in the world – Niagara Falls.  It was quite late so we only had a quick look at the falls and then retire to our hotel nearby.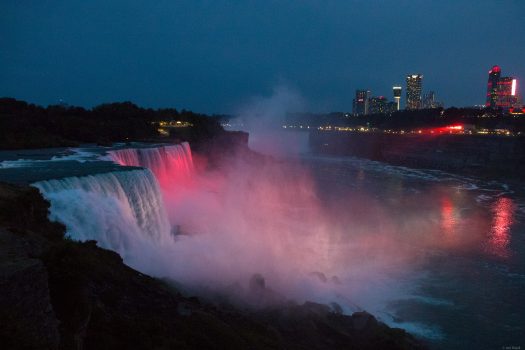 Next day we spent whole day on the falls, we walk all over them, above them, below them, under them with a boat. If the ravines from previous day were nothing special the falls here were amazing, I have never seen such a wide falls with so much water before. In Slovenia the biggest waterfall (with most water) is Fall Boka, Niagara Falls must be at least 40 times larger.
The boat ride just below the falls was interesting experience, you get a blue poncho (red is for Canadian side) and then you get soaked below the fall.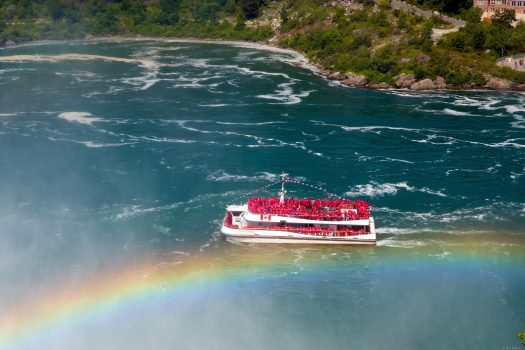 In the afternoon we went to visit , which is located down the river before the great lakes. Sadly we didn't have much time to visit, but we did see a guy firing a musket.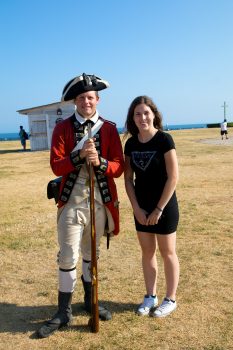 With this we ended our tour and departed toward New York. I was pleasantly surprised how much I liked the waterfalls and how I hated the tour guide who was always rushing us everywhere and had the stupidest accent ever.
In the evening we arrived in New York, this time 1 block away from Time Square, my vacation was over and work began – well almost.