Paris, the city of mimes, croissants and baguettes, I don't know how my French lessons in high school made me dislike everything French for so long.  To my big surprise my short work trip in the beginning of December was amazing.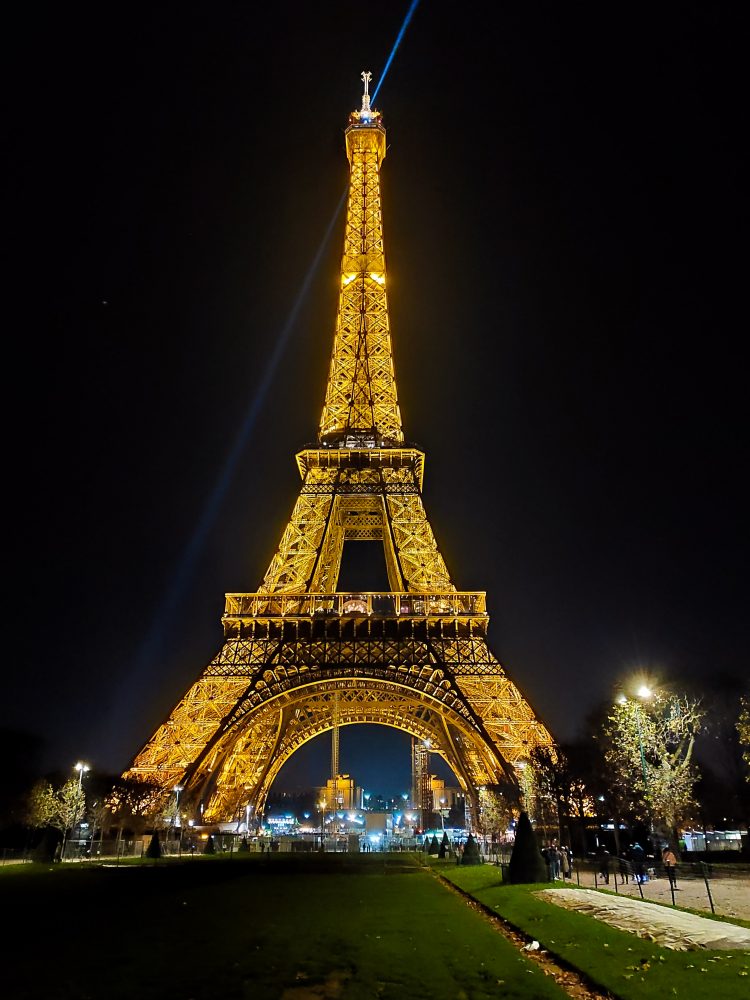 This was not my first time in Paris, I've been here once a long time ago, when we went as a school excursion. Interestingly enough back then I didn't really appreciate it, or maybe it was conducted in the manner that I didnt. The things I remember from that time were, walking whole days long, Eiffell Tower, eating in some weird French version of McDonalds and getting bored to death in famous Louvre. I never got the feeling, that every person in the movies (even Batman!) thinks of when speaking of Paris, of nice romantic city, of cute cafés on each corner and famous French pastries.  To my surprise, soon after arriving I got this exact feeling.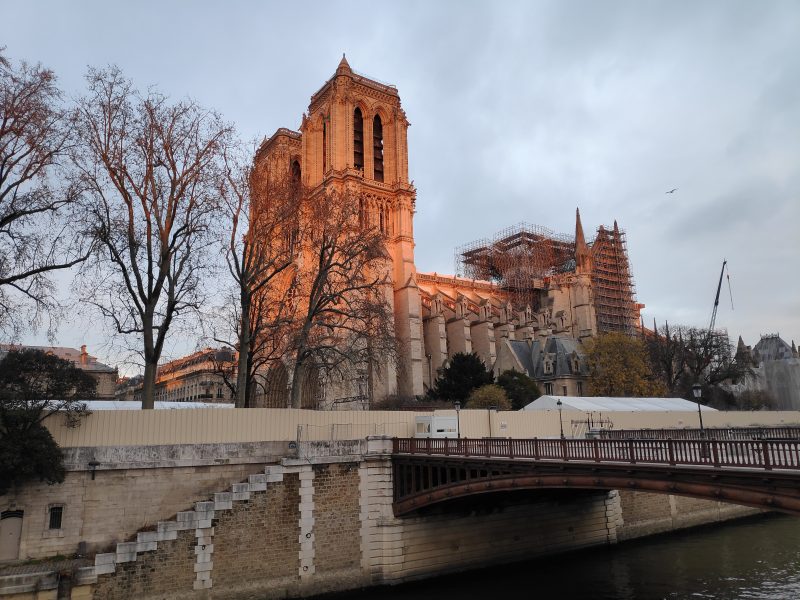 My hotel was located near Notre Damme, which burned down earlier that year. I had some work meetings and presentations in the mornings but had time to walk around the city in the evenings. I took full advantage of my good location and walked around to all the must-see vistas in Paris, such as Tour Eiffel, Louvre, Arch de Triumph, Champs-Élysées and many others. Since the city was already decorated for Christmas, I must say I almost enjoyed some random streets full of people, markets and cafés more than the usual "tourist traps". Since I've been in/on most of the attractions in high school, and still had some bad memories about it, the worst for some reason is Louvre,  I didn't pay to go into any attractions, Paris is super expensive after all, but rather spent that money in different pastries hops and similar.
Une buggete, s'il vous plait! Despite studiying French for 4 years, I never could understand or even less say anything useful, or that's what I thought until now. Somehow, I did manage with what I remembered from my studies almost 15 years ago  and the few phrases I did look up that I needed. Don't get me wrong, I didn't write a novel or had a speech in French, but it was enough that I could go into a random store, bought what I wanted, ask for directions and so on. So why did I even need all this? Well I decided that this time I'll actually try and experience a bit of the "romantic" Parisian culture from the movies. I went and had a croissant in a cafe, each morning I went into a boulangerie (basically a bakery in Paris) to buy the traditional baguette and usually some other delicious pastries and in the evenings I had some snacks from the stalls. One day I even ventured to the one very famous bakery, that specializes in macarons (a friend and I had a bit of a macaron phase during last couple of months, trying to recreate them semi successfully).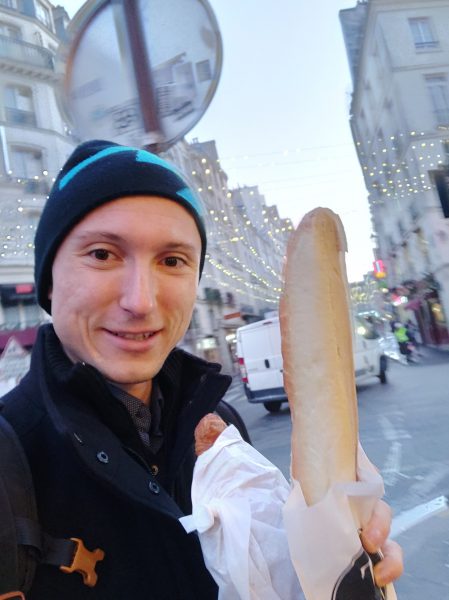 All in all the trip was a short but to my surprise much better than I anticipated. The only downside was that the day I was supposed to return home there were some super strikes  which closed the city. I had an evening flight, but instead of exploring the city whole day, I had to leave my hotel at 4.30 in the morning, with a cab I had to reserve 2 days before in order to even make it to the airport. Supposedly they closed most of the roads sometime in the morning and no public transport (underground) was working since midnight, so there were expected to be some major congestion problems. Anyway in the end I made it to the airport and spent whole day reading the book there, not that bad I guess.